The Fallen
The Fallen ready to battle

Information

Health
80000 (eighty thousand)
Attack
311 - 466
Special
[DIVINATION METER]
Guide to defeat the Boss
Edit
Use your ultra very often.
A great example for Ultra using: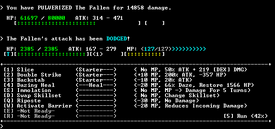 Soul Shard, Lot of Exp and Lot of Gold and the wizard come again and Act2 is unlocked!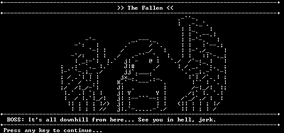 Well you will have this screen too:
Ad blocker interference detected!
Wikia is a free-to-use site that makes money from advertising. We have a modified experience for viewers using ad blockers

Wikia is not accessible if you've made further modifications. Remove the custom ad blocker rule(s) and the page will load as expected.