Mysterious Artifacts are relatively uncommon to find. Once enough are combined (5?) they will provide you with a reward.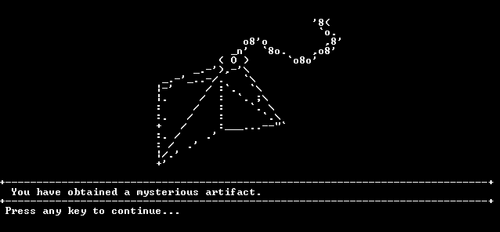 Ways to Obtain Mysterious Artifacts
Edit
The following lists the ways mysterious artifacts can be obtained:
Enemies
Events (more commonly in Locked Chests)
Quest Completion

Blacksmith (Baboshka)*
Gladius (Garbunzo)*
Cynthia (Cherubii)*

Commodity Crafting Kit
* : Requires confirmation
Ad blocker interference detected!
Wikia is a free-to-use site that makes money from advertising. We have a modified experience for viewers using ad blockers

Wikia is not accessible if you've made further modifications. Remove the custom ad blocker rule(s) and the page will load as expected.